CARMINA WOOD MORRIS CHOSEN TO PARTNER WITH PSE IN COBBLESTONE PROJECT
79 Perry Street Project Architect Retained
Pegula Sports and Entertainment has retained Carmina Wood Morris, DPC to provide Architecture, Civil Engineering, and Interior Design services for the development of the Hi-Temp Fabrication/Peerless Fabrication building at 79 Perry Street. Specializing in historic preservation, the firm recognizes the importance of this century-old landmark.
"We are extremely honored and excited to partner with Pegula Sports and Entertainment, McGuire Development, and Labatt USA," said Steve Carmina, AIA. "This is a vital project for the Cobblestone district and we're thrilled to bring PSE's vision to life."
Mixed-use development plans for the 79,030 square-foot building include the Labatt USA headquarters and brew house/restaurant, commercial office space, and residential units. A leader in historic adaptive re-use, CWM has spearheaded the restoration of numerous buildings throughout the city, including the Hotel Lafayette and the AP Lofts.
"PSE is extremely passionate about redeveloping this historic property," said Frank Cravotta, Pegula Sports and Entertainment's EVP of creative services. "We have studied the past use of this building and properties similar to it, and are creating a plan that will protect its historical significance and tell the story of Labatt and our region. CWM has a vision to accomplish our unique objectives, and we are proud to partner with them."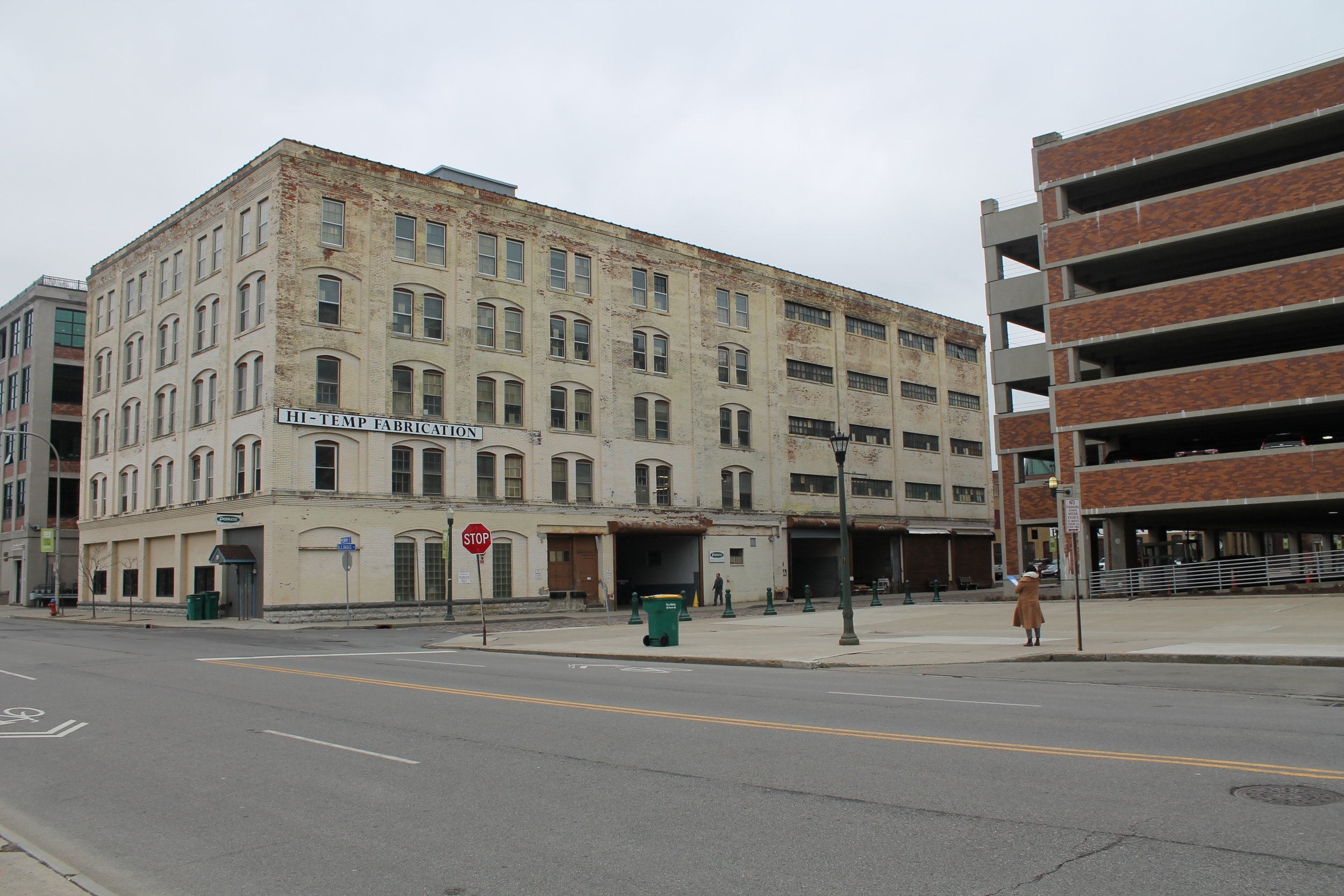 Carmina Wood Morris, DPC...
Carmina Wood Morris has developed a distinct reputation for their design and technical skills over the last sixteen years. The principals of CWM: Steven J. Carmina, AIA; R. Christopher Wood, PE; Jonathan H. Morris, AIA; and Pamela Timby-Straitiff, CID IIDA; credit the success of their firm to the attention to detail, aesthetics, and service given to each project and client. They are a dynamic team collaborating to achieve innovative solutions, grounded in core values, respected in their profession and community.